HEY!!
Sometimes, it is reaally hard to get the whole bloggy blog post going.When I haven't thought out just how I want to update you.
..and sometimes I cheat and just post pictures with little notes to explain the thing-
But I don't expect that to work in this instance. There is a bit to tell.
I'll just have to jump in and write stuff.
Bonus drunken concert pictures of Ri and I at the end if you can make it there !
We've been doing alright - hanging out around the house while Ri works.
I think I mentioned Rory had her ped appt Thursday - it went wonderful. Now we have to reg her for school! Can you beleive it- Kindy. I'm NOT ready! :(
--Sniffle. --
Well, Friday afternoon the power went out. I thought we would melt. I sort of freaked because I couldn't figure out how to get a hold of the electric co here- and it got hot so suddenly i wasn't sure what to do.
Rory and I decided to go ahead out in the heat and hope it would cool off in here while we walked the dog.(the power came on as we walked out the door-and stayed on after that, thank goodness)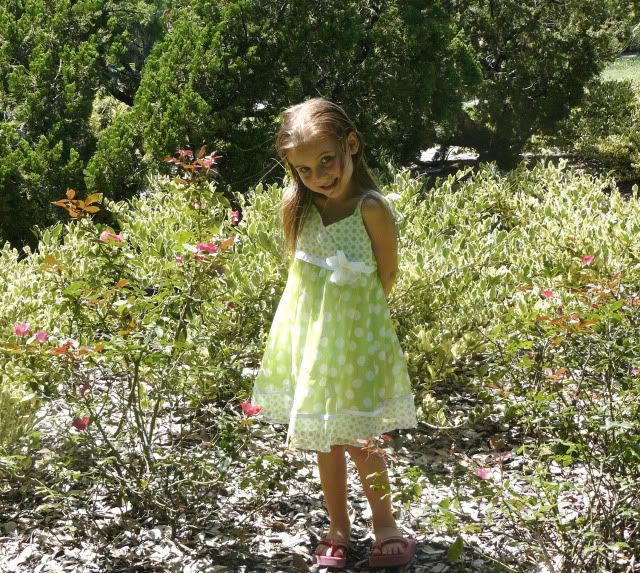 We went to the public garden nearby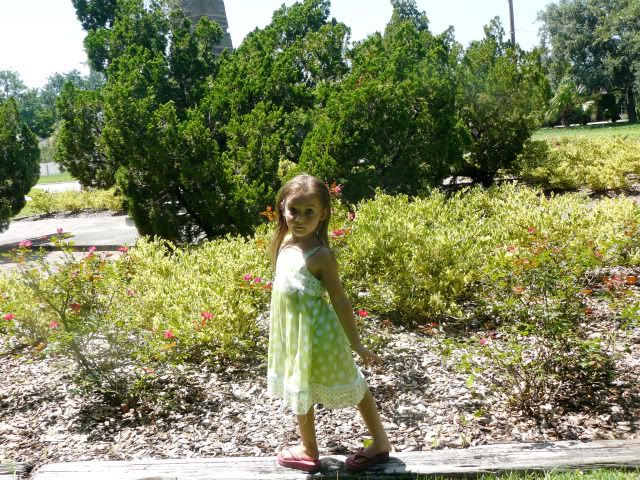 My mom bought her this dress she LOVES it.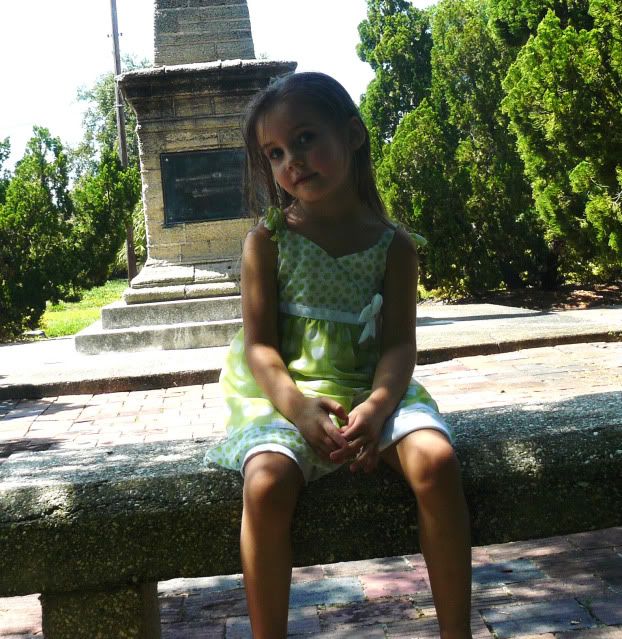 ..why does she look soo big?!
What I failed to mention in my last post - was that Val was going to take us to a concert!!!
Have you ever been soo excited about something you nervously don't want to think about it,get ready for it, or tell people about it- like it isn't happening until the day of??
Val had told us weeks ago she had bought tickets for an AMAZING concert that would be in town here- but with the move and all there was no way we could fit any sort of splurge like that into our budget...
So she up and bought BOTH of us tickets!!
Yay a concert: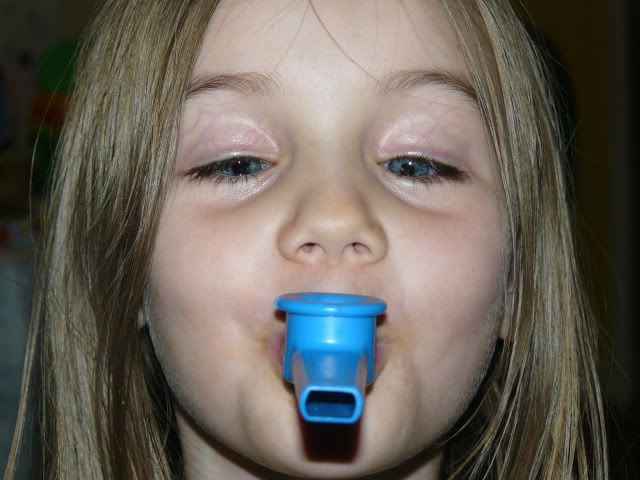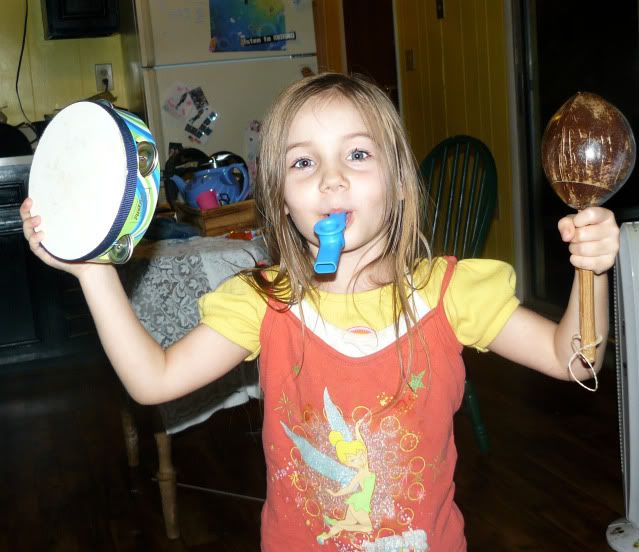 ....wait.
That isn't the actual concert. That was Rory after dinner Friday night-
Rory didn't go- Ri took her to her friend Asher's house( Ri buddy/boss has a kid the same age as Rory- I swear he is boy Rory) .
and we waited for our Vimo ride
..Well I waited, While Ri took longer than expected to get across town- and Val and her buddy Scott made it here in the Vimo long before Ri.
Scott was a little nervous- He had NEVER been to an actual concert before..
and this one promised to be a good one.
Oh. I still haven't mentioned what the concert was
SUBLIME!
Well,
Sublime With Rome
and The Dirty Heads (who I hadn't heard much of- but lots of people seemed to know them and love them, they were pretty cool)-
but dude.Sublime!
If you are already on my Facebook- or know me and knew that.. well, shuttup, bragger.
Sublime brings back amazing memories of summer. Summer when Ri &I started dating, when I 1st met Val..
and though we all went in with low expectations of Sublime without Brad-
we were none the less excited to hear some of our fav songs.
1st though.. we had to get there.
and it took awhile to get through the traffic . The concert was SOLD OUT- and the parking lots were FULL when we got NEAR the amphitheater. Our driver just tried to find a place to drop us off- finally he asked someone directing traffic where he could let us get out
and he said "they can RUN.NOW!! " lol and we ran in
YAY
100degrees and crowded !!
Dirty Heads
We got some drinks and walked around a bit before finding a spot and camping out for the show
I joked Scott would make a damn intimidating body guard with his height and build... if only he didn't look soo nervous and nice lol.
Imma get him to work on his mean jerk face next time we go out with him.
The Dirty Heads were pretty good-
I'll have to add them to my pandora station :p ..actually after hearing a few songs I could swear pandora has already suggested them.
Somewhere in here was when - Me and Val standing in the longest bathroom line with the strictest PEE-PEE monitor/drill Sergent snapping her fingers for us to hurry to a stall ,and hurry to pee...
She did seem to make the line move quickly though.
Also- lots of over friendly drunken stranger stories. LOL.
Also- I think people are more comfy approaching and talking to me with dreads.who knew.
It was SOO HOT!! it was probably already a good 100 deg just-as is Fl in July, but in the crowded asss sold out St.Auggy amphitheater it was FAR worse.
They brought out Rome- to sing the popular radio played tune Lay me down-and the kid in front of me was all:
And then FINALLY SUBLIME !!!
Gah- it got soo late! We thought they would never come out
The time has come for drunken sweaty dancing to songs....
we've drunkenly sweatily danced to every summer for the last decade.
You could hear the whole audience seemed to think Rome would suck- He would hit the right note- and there would be screams from the audience!
We were blown away, we had such low expectations. he really did a great job.
What I really loved though was hearing the whole crowded audience sing along
Ri and his awesome Sis Val
Me & Ri- sweaty and cheesy as we look I really like this pic
-yeah... I am a bit sweaty and gross there.
We were standing up dancing and singing the rest of the time- POURING sweat.
I think pretty much the whole audience was
Well. Scott didn't have to stand he is so tall his knees were touching the seat in front of him, he said he was fine sitting tho
Ri got pretty drunk.
Pretty overheated dripping seat angry face crazy dancing AIR GUITAR freaking drunk
... I made that his FB profile pic. I had to.
(also. Dude. Why is he so skinny?!)
Do you see the kid jumping off the stage?
The crowd-
it was amazing! hooly cow.
Rome kept saying how awesome it was - what a great crowd.
I dunno if he always says it- but I have heard lots of people say they were disappointed at the previous concerts, and i don't think that was the case with this big ass crowd.
I was afraid to get any vids- but Val got some on her Facebook- and tagged them on mine as well So if I am your friend on FB and you really wanna see some vids they are there on my wall :)
We headed out as they started to leave- we knew they would still play a bit more and we jammed to it on the way through the parking lot, to find a place to meet our driver. Collecting flyers for upcoming events- We really wanna take the kids to see Cirque D'or..and might the tickets are cheap
We ended up drunkenly walking-dancing our way to the surf station to get picked up, a bit a ways from traffic.
Then headed off exhausted to pick up Rory.
Rory had a super awesome time she told us all about it on the ride home. :) I am soo glad we found someone we could rust to watch her- and we knew she would LOVE to hang out there
--Then Rory ran in to her fav websites and took over my internets-
and stupid me- who wasn't that terribly wasted ,really- decided to
start
drinking booze instead of eating or having water after a day off 10000 degree sweaty concert dancing. ..
and I pretty much immediately (predictably) puked as we were all outside smoking and chatting.
Luckily for me, after I puked,( and embarrassed myself horribly at least it was just Val-Ri, and Scott who witnessed such), and drank a huge bottle of water - I felt much better.
Scott and Val headed home after lots of rambly drunken convo.. and thank goodness for a driver and a safe ride home :)
.
I felt fine after a shower- and made some frozen pizza which we grubbed on and passed out- I am glad Rory was tired enough to go right to bed after we all had such a long night. :)
-Ri tho ,was pretty hungover the next day.and he had to work for a bit that morn. He came home at 5pm - and slept until the next morning!! Poor guy.
For the most part we have went back to SUPER lazy chillin around the house.
I was sposed to make a time to visit my uncle(Dad's older bro) in HOSP- but I haven't. He is pretty bad off , so I guess say a prayer, or send good energy- for him and his fam if you are the type.
We have a ton to get together this week with Rory's school prep.
but for now- Ri is out riding his bike with a bunch of his buddies,
Rory is in bed, and I am making lasagna and probably coffee.
Who needs sleep?? ;)
PEACE AND TOFU CHICKEN GREASE,
BABYHELLFIRE