HEY!!
I'm gonna try to rush and share some pictures with you. I don't have a terrible lot to say this morning, unless you really are craving some more whiny rants about how FREAKING COLD it is here.
(Seriously..almost afternoon and it isn't even hitting 40- and
feels like
much much worse, drowning in ice water cold. )
OH! The conference with her teacher went wonderfully. Rory is doing great in class- better than I expected, above grade level in many areas,and her strong attention to detail is clear with writing (story telling), art and even math shills.
I am really proud, she is a great kid. :) .
We just have to work on her phonics- good thing she is suddenly really interested in that , and has tried to sound out every word she sees. She will be reading by herself soon- it is amazing.
The teacher said she has improved in the social areas she had trouble with at the beginning of the year (using her words, trying things on her own/solving problems herself before asking for help, ).
I knew that might be a stumbling block for her compared to the other kids.
I think Rory is the only one in class who didn't have any sort of daycare or PREK before kindy.. but, when I mentioned it to the teacher she was surprised Rory hadn't been in preK before, and said she is doing REALLY well considering all of that is new to her.
On a related note,
I have had trouble keeping the kid in warm enough clothes. She still wants to wear skirts- we have compromised with skirts and tutus over pants/tights.
Ri's older sis Mel stopped in ,for a second, Saturday(before I had had a chance to clean and the house was a huge disaster area-sigh) , she brought Rory a whole bag of 2nd hand shoes and clothes. WOOHOO exciting! Most of the clothes were shorts and tanks that will have to wait for the warm weather to return(it WILL return, won't it?? ,please? ) but the shoes-
OMG the shoes! Two pairs of those new twinkle toe shoes Rory had been lusting after soo badly I put it on her bday/xmas wishlist! AND some converse tennis shoes- and some sandals!
The shoes are a little big, but she insists on wearing them and seems comfortable in them.
Not my battle, When they hurt her feet we can revisit the subject.
That morn and evening was set to be the warmest days of the week- we missed the morning Christmas Parade- and I slept in most the day. It sounded like there was more in the evening too- but Ri was at work, and I just started doing laundry.
..Lissy called and saved me from that chore, Lissy,Mom &Amy decided to come go to the winter fest thing they have here since the weather would be so nice.
Unfortunately, they got stuck in traffic of the parade and ended up a little late-
Who knew though , that the free attractions at the winter wonderland would entertain little ones for soo long?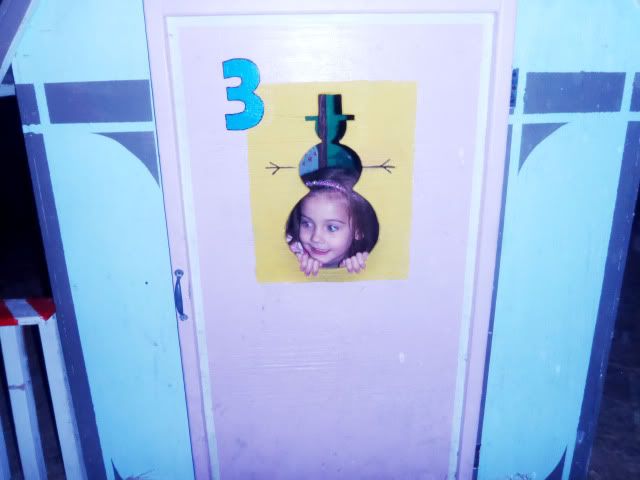 I swear I'm gonna build an elf village in my back yard. Just some pastel dog houses- but the kids ran from one to another soo full of glee for the LONGEST time.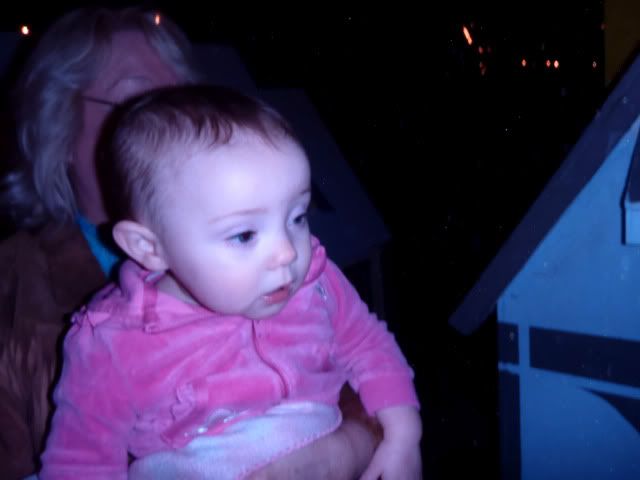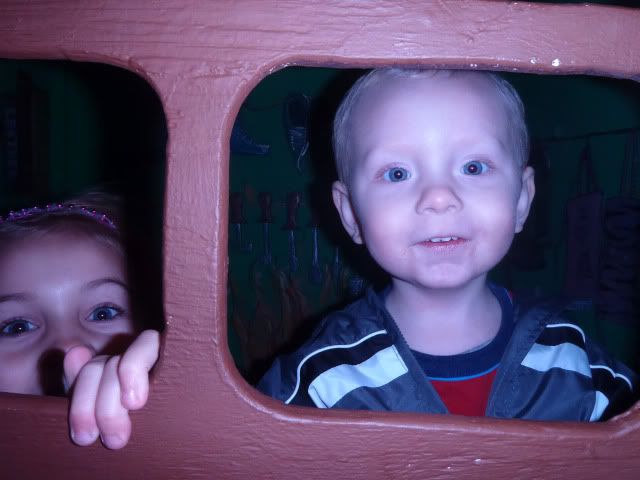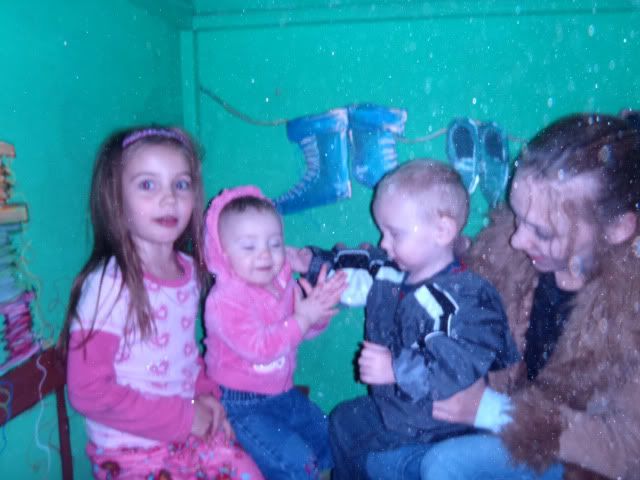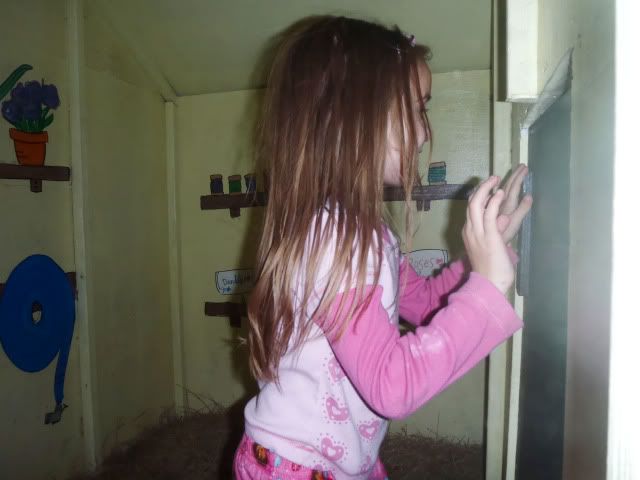 It was hilarious. They had soo much fun.
We did go past the theater where they have an ice rink set up..
Floridians on ice.
Priceless,people holding the walls and bundled up in the corners- daring to move before falling on their bums.
We didn't dare try.
The lights all over were not soo great for taking pictures. We walked around and oooo'd and ahhhh'd at the displays. Allura LOVED it- she bounced and waved at everything.
Nico loved the holiday music.
Rory loved the inflated display characters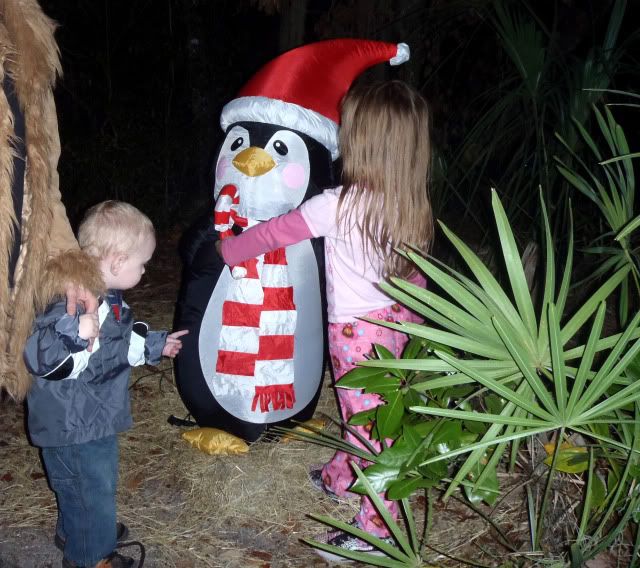 Nico WAS NOT impressed. He called them
bad
! Particularly the one that moved- Santa popping out of a tree- that is just wrong, poor kid was horrified!
He didn't much like the horses either.
Rory was eager to hold the fake candy for this photo op..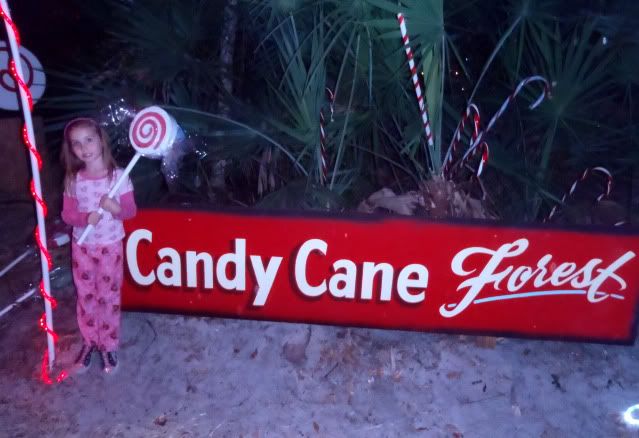 I don't know why- but she made me take a dozen of these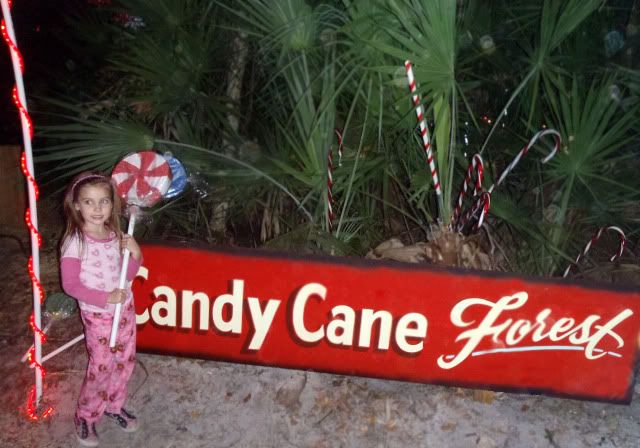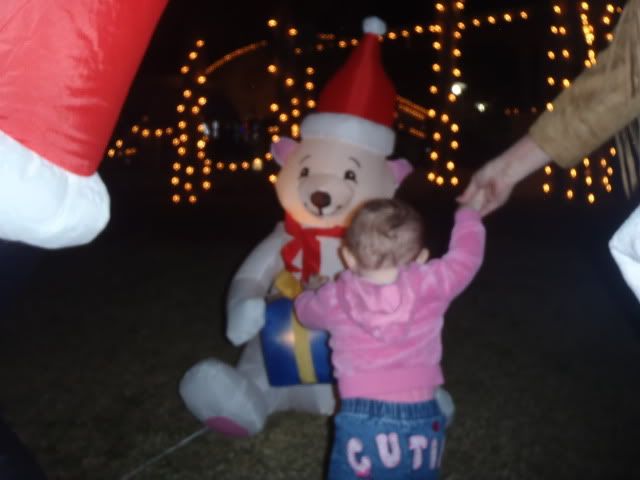 Allura loved this one.. but again we couldn't get Nico to take part in posing with the inflato things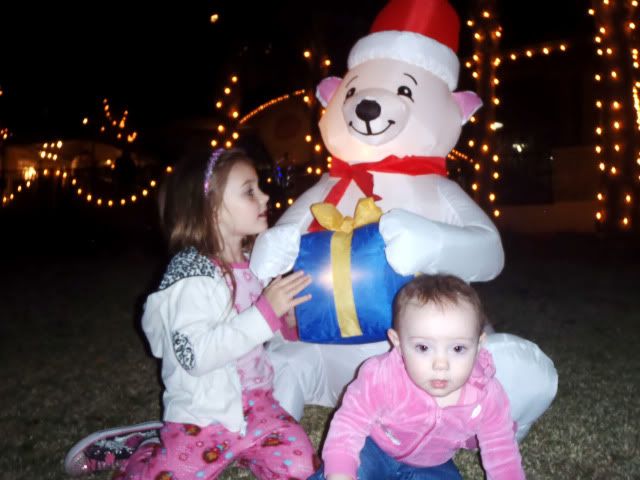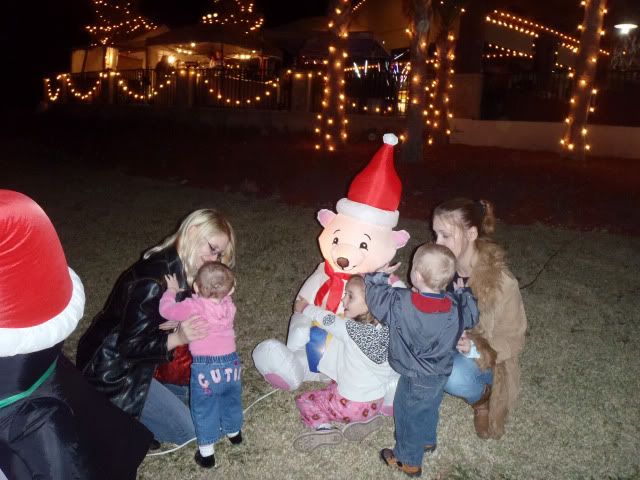 I got some SUPER cute vids too- that will have to wait until my week wrap up :)
I did finally get Nico to pose near the puppy one.. but only from a safe distance.
They were getting sort of fussy and hungry , so we headed in search of food.
We ended up getting Sonic- which was an awkward moment of giggling in the car, and talking the way only 3sisters and a mom can , and was probably alll overheard by the teens making our order inside ..
we be crazy.
Sunday was a pretty lazy morn for us- I finally got some laundry done- Ri came home and made dinner and cleaned the kitchen,
I don't know how I get him to do such things , he is awesome.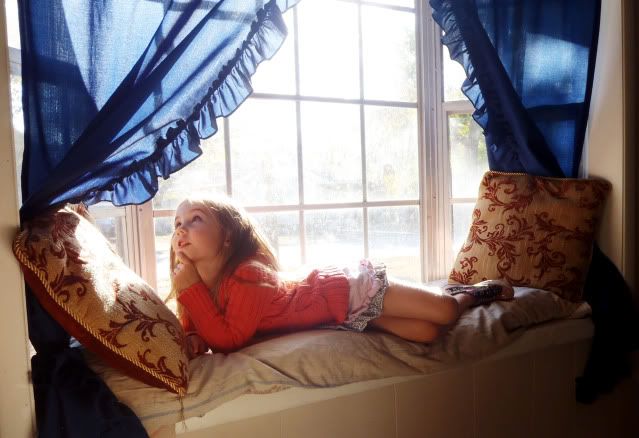 .. as dinner was almost ready Jess and Steve called offering us homemade pumpkin pie (as if we would ever turn down homemade pumpkin pie!!) . We ended up putting our dinners together and having dessert together..
then playing some Wii games. I think Jess just wanted another chance to destroy us at Jeopardy.
I really need to start pulling out my cam when they are over- or during those weird sisterly convos like on Saturday.. I am missing moments to share :)
Well anyway.
This week has been super cold and doesn't promise to let up MUCH over the next few days.It is making me stir crazy!
I haven't rode the bike to school in DAYS,
Ri has been taking Rory in the truck. It will have to warm up by week's end at least for me to pick her UP while he is at work. Please hope for some of this cold to run off where it belongs.
Well, that's all I really have time for- gotta run to help Rory's class in stations.
PEACE AND TOFU CHICKEN GREASE,
BABYHELLFIRE