`Time for me to share net shit- new and old - from the past few days:
Since, as I mentioned on my last blog- its where I have spent WAY too much time this end week /weekend-
1st up is
PLURk
-
Well, not so new mentioned it before I think, been on it for a bit- but it is a big time suck ,I have been spending a LOT of time there and finding lots of stuff through people there.
---though as I type this the site is once again DOWN (longest 5 minutes I have ever seen). It's good if you are the blogging type- little mini blog feeds...ad the added bonus of people replying to those,almost like a message board (and we all know how we love those).
2nd: If you ARE the blog type
Tata
found this-widget which I thought freaking kewl- Looks great on my myspace...half debating putting it on here because it looks almost easier to NAV than the index on my sidebar!
-------------
- I have been reading
Coraline
aloud to Rory,which is either very mature reading for a 3andhalf yr old...of very childish reading for a 25 yr old.
So- I also found Neil Gaiman 's blog ..that they MADE a 3d movie it will be out in FEB Ooooo I am sooo excited about it:
----------------------------------
Some super neat blogs I have found:
- SUPER art pics:
Little people
- really little,very neat.
For my crafty,geeky freinds-
there is a woman knitting a
MARIO Scarf
It's over 6 ft long!
--
On the note of blogs. I kept hearing about "Dr.horribles sing-a-long blog" . Great people sharing this info so I just HAD to look it up. I couldn't find the vids for for free on any site I use...ad then one night snuggled up for my intake of terrible reality tv, there it was on HULU:
------------------------I know , I am a total musical lovin' dork.
Speaking of webisodes. A plurker hooked me on Imaginary Bitches-
SOOO glad. I LOVES these shows!! Watching tv online is soo much better than having sat/ or cable!!
------------
I am ,however, missing out on the Olympics though... can't catch live stuff online much....bummer:
-----
I am able to keep up with news pretty well without tv though...hell probably BETTER-
Some neat news :
the
8/8/08
baby that was 8th grad child and 8 lbs how cool is that?!
Then,the not so great news... for every baby born someone dies, I guess,
but recently we have lost
Bernie mac:

see Obama pictures
--- oh fate -or who ever controls this- leave us SOME comedians!!
Lissy asked if I would do a BM tribute blog like I did for Carlin..
no ,as untimely and sad as I am about his death... Carlin was much more of a loss for me.but he does deserve mention.
I was pretty hurt hearing about Isaac Hayes passing:
How will I ever go back to jokingly saying
"who's the man- ""-is a bad mother -shut your mouth"(et cetera)
... and also CHEF!!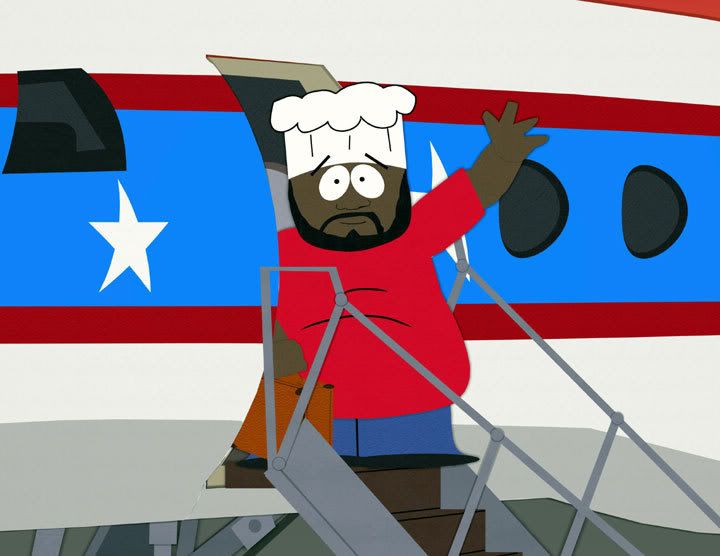 No more chocolate salty balls?!cry.
Well.. I gots mor internets to conquer,and more drama to blog!
--First I will share some other random gems:
holy crap do you remember this cereal?!?!?!:
Totally looks like,meet reaper= me in heaven:
see
famous look-a-like faces
Who would drink these shots??:
http://www.campussqueeze.com/post/The-Worst-Shots-Ever-Created.aspx
I am searching for the clip of molly clock on scrubs doing the ROCk sig about her kielbasa..I need to stop doing it.LOL.